With WordPress hosting profiles, Utixo provides tools to simplify the work of Web Designers.
One of the most frequent requests from customers is the updating of the site, both from the point of view of the versions of the WordPress code and for the contents, below the procedure provided and optimized to obtain maximum productivity.
First, log into your CPANEL and locate the WordPress Toolkit component.
Once you have identified the site to be updated, proceed with the  cloning.
Cloning a site means creating a perfectly identical and functional copy on which you can work freely without making the changes public.
What we do therefore is to create an identical copy of the site in a subfolder such as staging / domain.it and we will be able to work on that.
Access your CPANEL and then the WordPress ToolKit that you find in the panel
The toolkit will list the WordPress sites detected by the system in that control panel.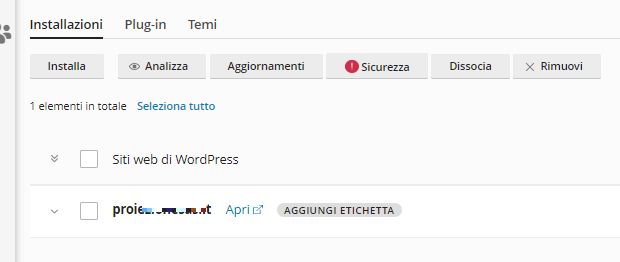 From the ToolKit select "Cloning"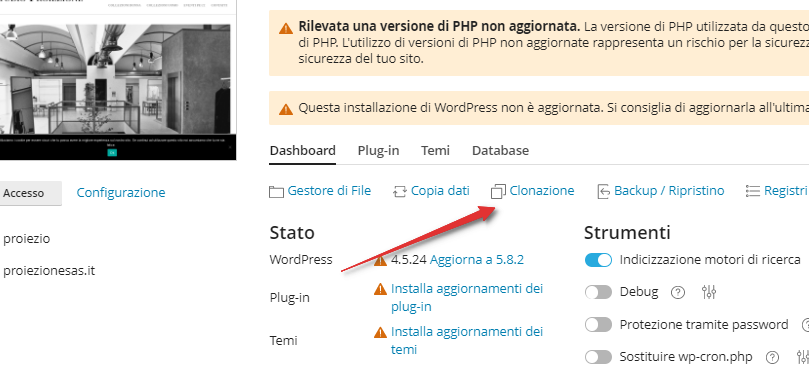 You will be prompted for the subdomain name and the name of the new cloned database.
Once the site has been cloned, it is possible to work on the cloned copy and give visibility to customers via the generated link example: staging.dominio.it
Once the changes are finished and approved it is possible to publish them in production through a procedure similar to cloning, in reality it will be another cloning that overwrites the original site.
Select the staging domain and proceed as follows: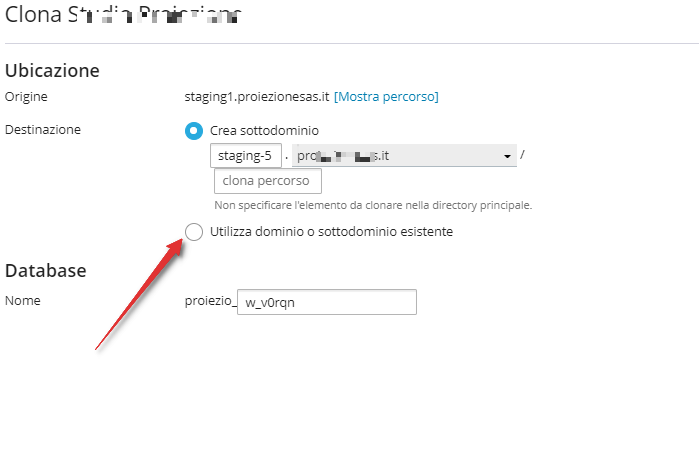 As the location choose "Use existing domain or subdomain" and select the original production domain by deleting any paths in sub folders, the following warning will appear warning that the production site is being replaced with the updated one: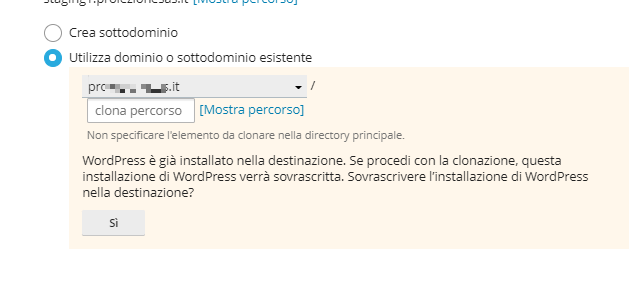 The following active process will appear: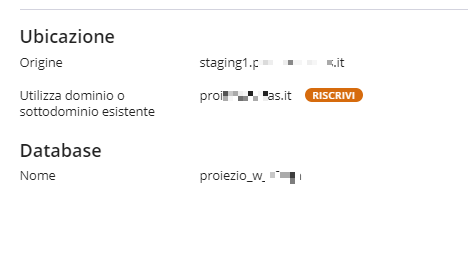 The process takes some time depending on the size of the site.
At the end of the process I will get the following message:

At this point the updated site is published in production.