antivirus with ids/ips intrusion detection and cloud management
Maximizes security performance with layered defense.
The most advanced endpoint protection available for traditional and modern mobile endpoints.
Beat crippling ransomware and unknown attacks with a combination of signatureless and critical endpoint technologies.
Maximize protection and minimize false positives with machine learning powered by the Symantec Global Intelligence Network, the world's largest civilian threat database.
Block zero-day attacks that prey on memory-based vulnerabilities in popular applications.
Optimize real-time detection engines to optimize your security strategy.
Effectively protect endpoints on Wi-Fi networks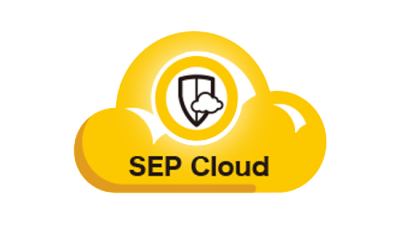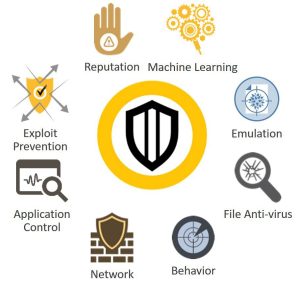 An advanced security and management offering for all devices
Symantec Endpoint Protection Cloud centralizes threat protection and device management for PCs, Macs, smartphones, tablets and servers. Now you can quickly protect all your terminals and prevent ransomware, Zero Day threats and other sophisticated attacks in progress that can penetrate your network (espionage) or, in some cases, the corruption of your data or even its destruction.
Symantec Endpoint Protection Cloud provides centralized and simplified management of endpoint security. It has features such as:
Advanced technologies at multiple levels, including machine learning, emulation, and behavior analysis, block ever-evolving threats on PC, Mac and Windows Server, Linux.
Mobile Threat Protection for iOS and Android devices provides superior protection against a wide range of existing and unknown threats.
Integrated device management improves device security, endpoint data protection and network access policy control.
Symantec database of 175 million devices and 57 million heterogeneous connected sensors provides new real-time digital signatures of intrusions, viruses, and suspicious behavior.
Simplify rollout, management, and policy updates
Simplify the management process with full automation.
Extremely simple installation thanks to pre-configured agents
Fully automatic renewal, no software installation or key entry required
Centralized configurations also assisted by Utixo (manged security)
Pay per use, install as many clients as you need, the system detects and bills them automatically. It also eliminates inactive clients. You pay only for what you need, no packages with predefined quantities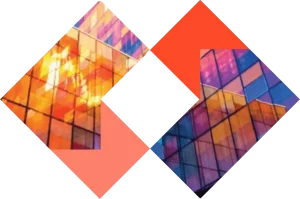 Symantec Endopoint Protection (SEP) uses a layered approach to defense by protecting the network before, during and after an attack
Buy now online at our shop
Do you want to have information about this product? Fill out the form and you will be contacted as soon as possible!
FAQ - Frequently Asked Questions
Once you have purchased the product through a simple interface you can generate the installation package. This package can be run on any device, it is already preconfigured so once you run it does everything on its own.