Keeper: Password management
Protect your organization from cyberthreats with zero-trust enterprise password management (EPM).

Keeper protects your passwords and secret keys with maximum security, visibility and control
From the data center to the front office, Keeper provides the best in enterprise security and cyber threat prevention. Secure access to applications, systems, secret keys and IT assets with a zero-trust, zero-knowledge architecture. Simplify and strengthen the verification and compliance phase. This will give you organization-wide visibility, auditing, event logging, and reporting.
Avoid breaches, reduce helpdesk costs and ensure compliance
Keeper is your first line of defense against identity breaches. For those organizations seeking unmatched cybersecurity, Keeper's outstanding security architecture protects data and systems with a solution that's quick to deploy and easy to use. Keeper gives you visibility, control and compliance so you can place your trust in the security of your organization.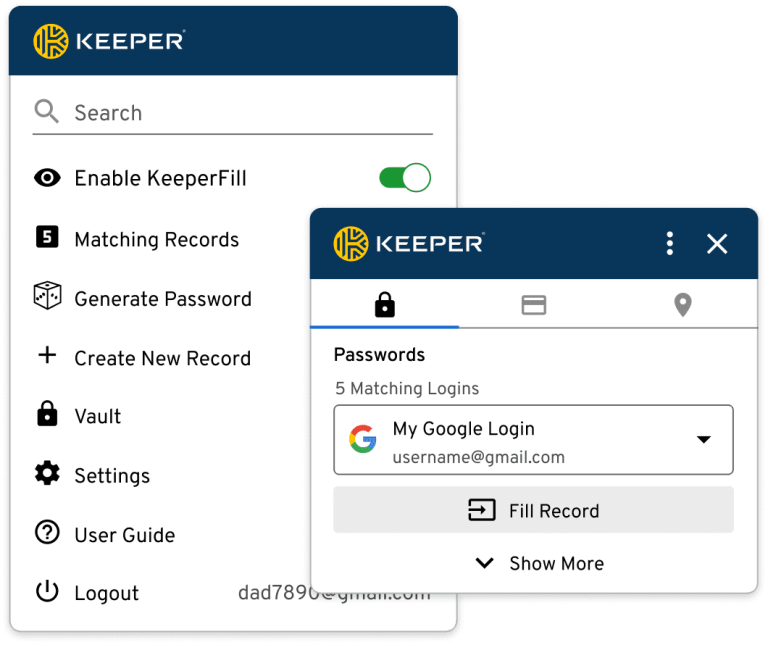 Safe architecture and elegant design
Do you want to have information about this product? Fill out the form and you will be contacted as soon as possible!