Forgot your password? Computer security begins by protecting one's passwords, credentials and secret keys.

Keeper protects your passwords and secret keys with maximum security, visibility and control
From the data center to the front office, Keeper provides the best in enterprise security and prevention against cyber threats. Secure access to applications, systems, secret keys and IT assets with a zero-trust, zero-knowledge architecture. Simplify and strengthen the verification and compliance phase. This will give you organization-wide visibility, auditing, event logging, and reporting.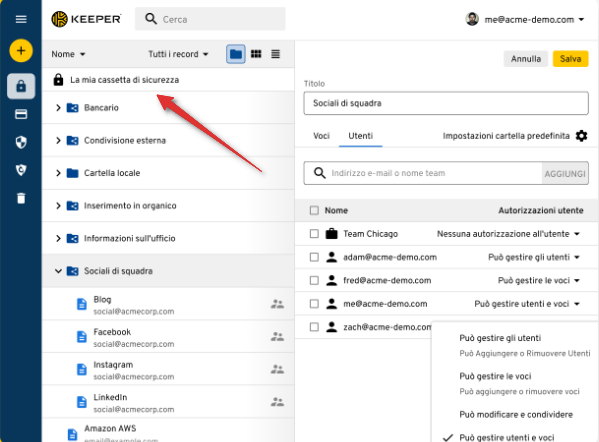 Password management and sharing
Keeper generates random and complex passwords and enables secure sharing between users and groups Create shared folders for workgroups and establish limits on users' ability to add, remove, edit or share entries.
Work safely and efficiently.
Safe architecture and elegant design
A powerful platform that protects every user on every device. It is distributed in minutes.
Avoid breaches, reduce helpdesk costs and ensure compliance
Keeper security is your first line of defense against identity breaches. For those organizations seeking unmatched cybersecurity, Keeper's outstanding security architecture protects data and systems with a solution that's quick to deploy and easy to use. Keeper gives you visibility, control and compliance so you can place your trust in the security of your organization.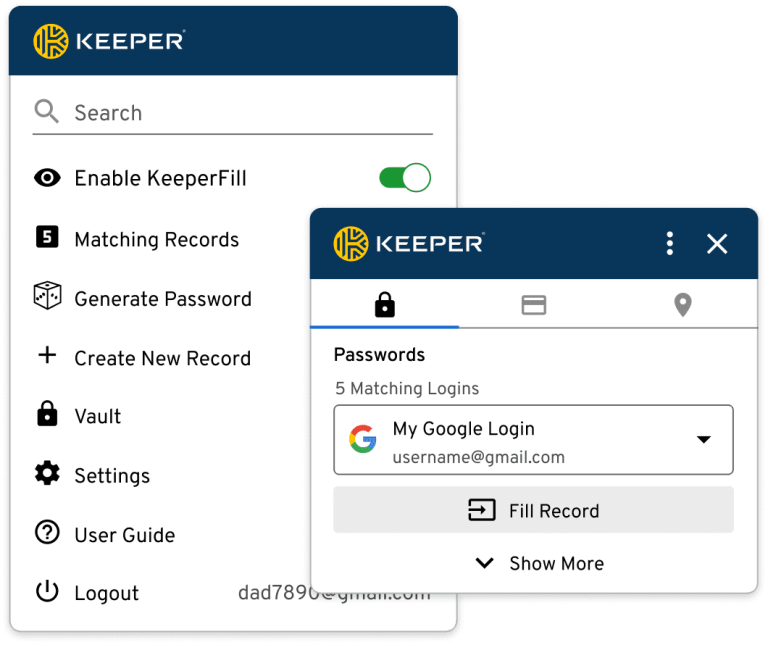 Do you want to have information about this product? Fill out the form and you will be contacted as soon as possible!