Buy in complete safety with the payment method most convenient for you
Simple and secure payments
Utixo has created an exclusive system for the automatic management of services and payments. In most cases, the services are activated and deactivated autonomously by the management system based on the payments received.
It is important, therefore, that the confirmation of renewal and the relative payment arrive before the expiry of the service, so that the suspension of the same is avoided.
Certain payments take a few days to be registered, therefore, it is always better to proceed well in advance.
Below are the available payment methods and the related technical times for registration:
Bank transfer to IBAN BE50967105104718 SWIFT / BIC: TRWIBEB1XXX
Primary IBAN on Belgian bank with automatic control of payments via open banking protocol, the wait for registration is about 1-3 days.
Bank Address: TransferWise Europe SA Avenue Marnix 13-17 Brussels 1000 Belgium.
Beneficiary: UTIXO ITALIA S.R.L.
N.B.: always indicate the numbers of the invoices paid in the description/reason field.
Bank transfer to IBAN IT77C0623056840000044565778 SWIFT / BIC: CRPPIT2P217
Secondary IBAN on Banca Italiana with manual control of the receipt of transfers, the wait for registration is about 2-4 days.
Bank address: CREDIT AGRICOLE Via Giacomo Matteotti, 26/28, 26013 Crema CR.
Beneficiary: UTIXO ITALIA S.R.L.
N.B.: always indicate the numbers of the invoices paid in the description/reason field.
PayPal. The email for payments PayPal is: paypal@utixo.it
With payments PayPal the credit is immediate.
Credit card: VISA, MASTERCARD and AMEX.

AUTOMATIC RENEWAL

.
By credit card the credit is immediate. You can enter your card details to have the automatic charge on the expiration date of the service. Follow the walkthrough.
SEPA Direct Debit European.

AUTOMATIC RENEWAL

.
With SEPA the credit is immediate, automatic and direct to the current account without commissions. The payment advice is received two weeks in advance. To request it, contact the administration by calling (03731996162) or opening a ticket.
Our payments are simple, fast, and above all, secure: essential features for the convenience and peace of mind of those who transact online with Utixo. We use all the most secure technologies, and payments made are GDPR-compliant to ensure the protection of customers' personal data during the transaction process.
However, it is important to always pay attention to the security of online transactions, using only reliable services and always verifying the correctness of the data entered during the payment process.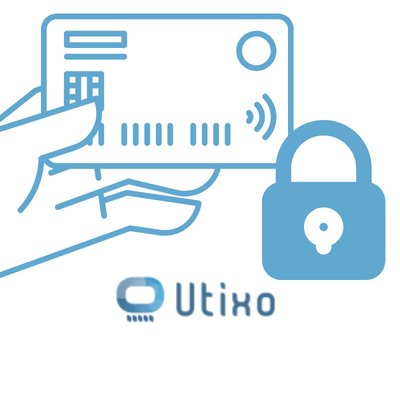 On the invoice in the upper left corner (see photo) you will be able to find a button that links directly to the payment page. From here you can choose the most convenient payment, pay and even set up an automatic payment. Maximum simplicity and no passwords to remember. For more details read here.
Security and innovation. We use and develop state-of-the-art fintech-based payment systems with a focus on security and automation. We are the first ISPs to use the new open banking protocol by developing application integrations, which we also offer to our customers.
This allows us to accept payments in 135 currencies by a wide range of methods, including SEPA debit, credit, and direct debit cards.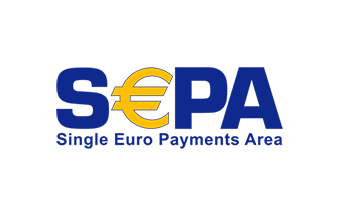 The convenience of SEPA Direct Debit
We know the headache of having to remember sending multiple transfers every month. Not only bills, but various online services and subscriptions of all kinds require frequent payments, often even to foreign countries. If you want to forget about it and enjoy your days while fixed charges are paid automatically on the pre-determined date, SEPA Direct Debits are for you. By activating a SEPA debit, you authorize withdrawing the amount of certain payments directly from your bank account, without you having to do anything.
Automate payments: monthly installments and flexibility
Cloud services are managed in a fully automatic mode, giving the advantage of being very flexible and being able to activate only what you need. At the same time, they require numerous small payments. To avoid disruptions or loss of data, we strongly recommend that you enter an automatic payment method, i.e. credit card or SEPA direct debit. In this way you can also request payment in small monthly installments. In addition, Utixo will always send you payments in advance so that you can accept or stop them with a simple operation. It will be like having monthly bills.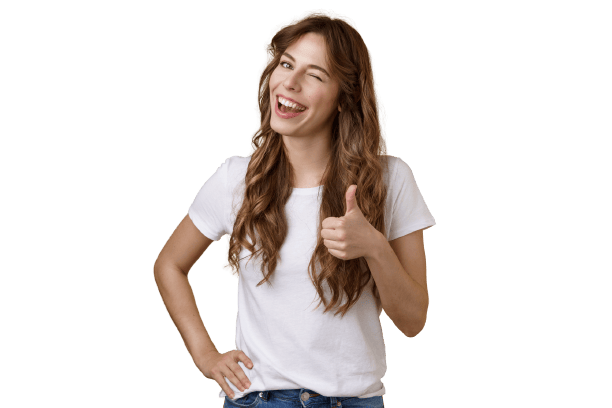 FAQ - Frequently Asked Questions
We recommend that you enter your credit card to automate payments and avoid problems with suspension of services. Follow these instructions to do this.
To pay invoices you can use our UCMP portal using your email and password. If you can't remember your password, you can request a reset. You can then select your invoice and payment method by choosing between credit card, PayPal, and bank transfer. Important: If you pay by bank transfer, always indicate the invoice number. Alternatively, you can also click on the button in the PDF of the invoice to enter the control panel directly without the need for a user and password.