SMTP is a professional email service focused on quality and reputation to ensure delivery of emails to recipients. The perfect mail relay solution for all major mail servers such as Exchange, HMail, Zimbra, Kerio and others.
Features of SMTP service for sending e-mail

SMTP relay per server di posta
Ci sono tanti buoni motivi per utilizzare un servizio SMTP esterno per i propri servizi, ci sono molte regole da rispettare per avere un servizio di qualità e necessita di continuo monitoraggio, affidati a noi per l'invio delle email anche per i tuoi server di posta (Exchange, HMail, Kerio o altro).
Tracciamento delle e-mail
Dal pannello di controllo è possibile visualizzare il "track delivery", il dettaglio di ogni invio e filtrare per invio avvenuto con successo, differito, in coda o fallito. E' possibile anche esportare il log in un file csv per un analisi di dettaglio.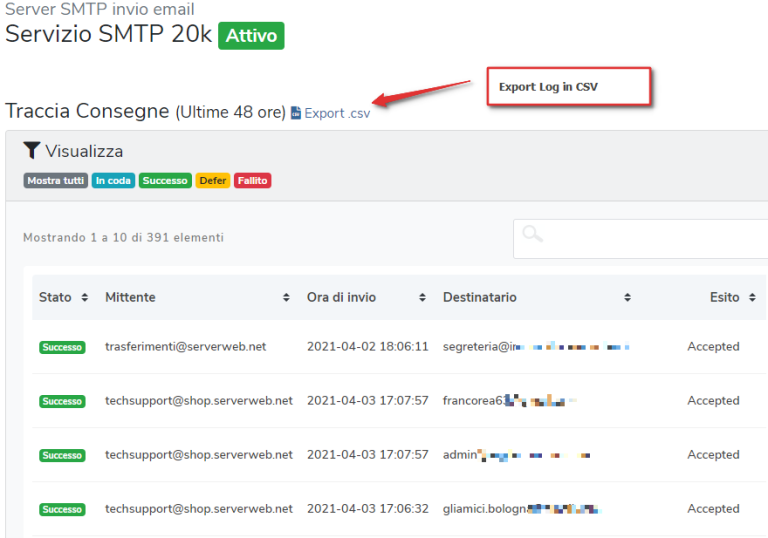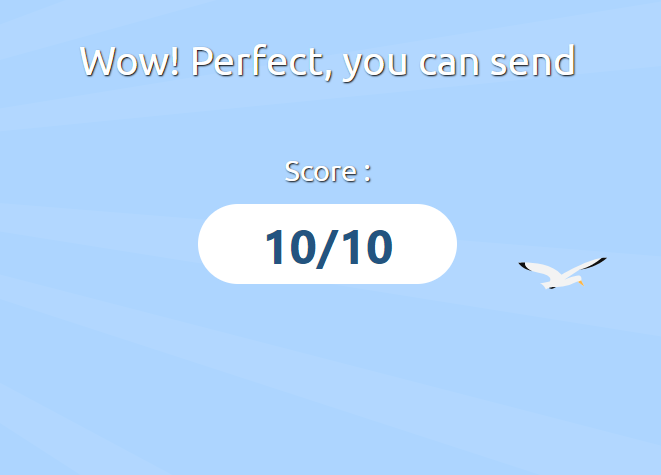 Le tue email sempre nella inbox del destinatario
Grazie al nostro servizio e alla perfetta configurazione otteniamo il massimo risultato di deliverability cioè di capacità di consegnare le email ai destinatari, potrai tu stesso eseguire il test di misura qualità.
Facile e veloce da configurare
Invia email da qualsiasi applicativo, stampanti, scanner, gestionali e tutti i device che chiedono un server smtp di appoggio (smtp relay). In pochi minuti ricevi i dati di configurazione e comincia a spedire con alta qualità.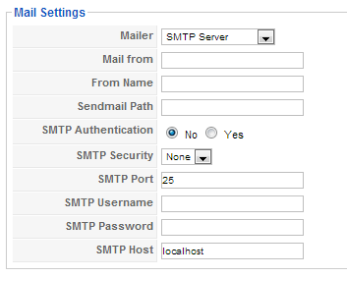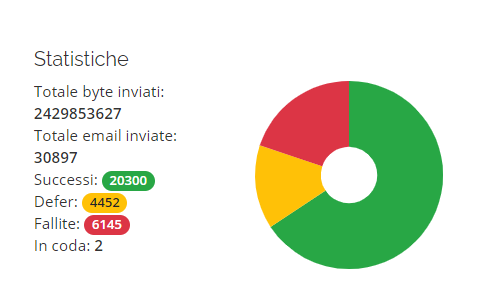 Visualizza in tempo reale le statistiche del servizio:
Totale email inviate, fallite, differite e in coda.
Buy now online at our shop
FAQ - Frequently Asked Questions
It is important to correctly configure the various parameters to achieve the best sending quality (email deliverability), our technical service is available to guide you to the best configuration and perform all tests, only in this way we can guarantee the delivery of your emails, before you start sending emails open a ticket to ask us for the correct configuration of parameters specific to your needs.
Yes, if configured correctly the sending problems are drastically reduced, if you have any doubts about your configuration consult our professional services.
The SMART SMTP service is more focused on quality than quantity, if you intend to carry out marketing campaigns with very high numbers we have another specific product that is certainly better suited for the purpose, you can find it here.