Save and secure your VPS backups quickly and easily
Create your Veeam Cloud Connect account with Utixo and you'll have included:
Storage: several sizes
WAN Accelerator
Data Duplication
Network traffic, backup and recovery:
free, unlimited
Backup VPS: €14.99 +VAT/month
Additional storage of 50 GB: €0.49 +VAT/month
Service subscription: €1.99 +VAT/month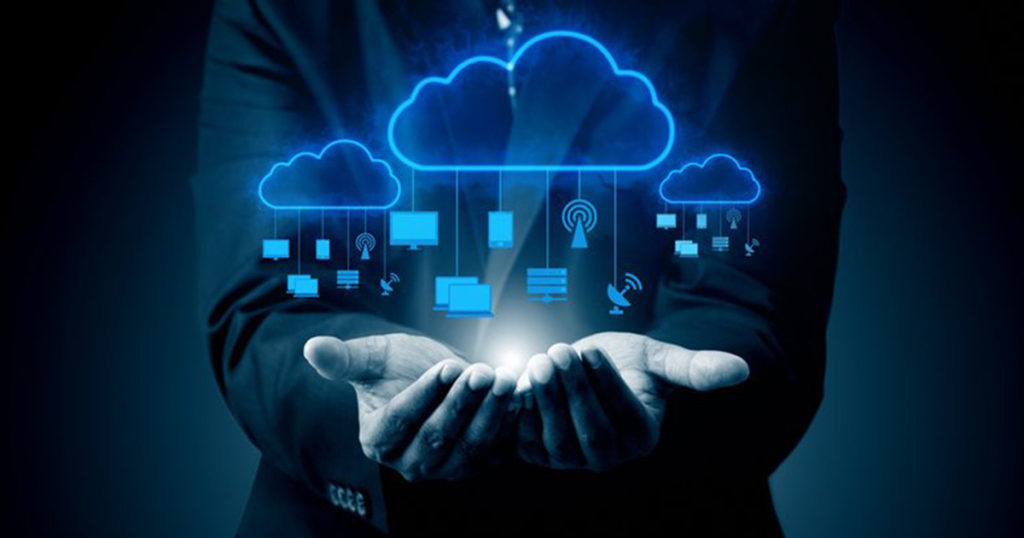 With Veeam Cloud Connect, your data will be duplicated with WAN acceleration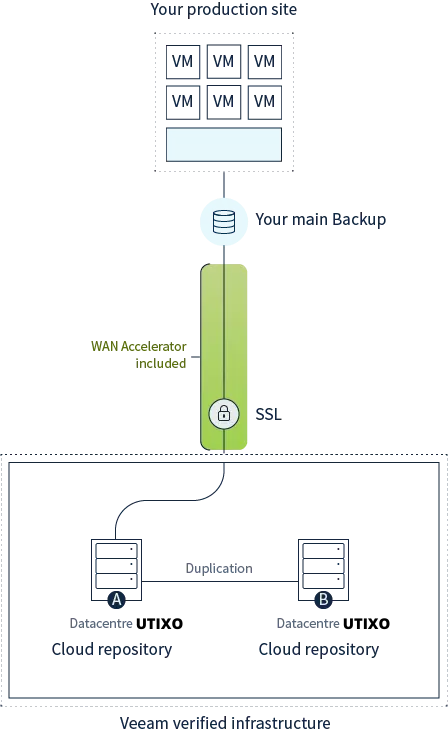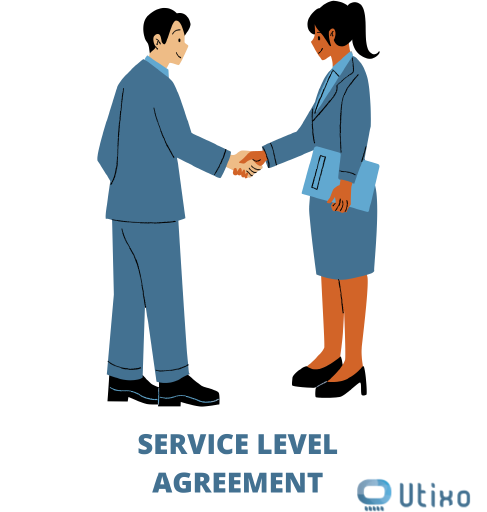 Veeam-developed algorithm that speeds up data transfer by up to 50 times while reducing bandwidth usage.
PCI DSS, ISO 27001, SOC 1 and 2 type II, CSA STAR.
Data protected via SSL connection.
Data hosted in our datacenters.
99.95% on Internet connectivity. (2)
(2) Reimbursement of 5% of the storage amount for every 10 minutes of downtime, up to a limit of 100%.
Buy now online at our shop
Do you want to have information about this product? Fill out the form and you will be contacted as soon as possible!
FAQ - Frequently Asked Questions
Veeam Cloud Connect (VCC) establishes a connection between physical and virtual backups and a performant cloud repository, providing a fully integrated, scalable and secure way to back up data.