Utixo becomes cPanel NOC partner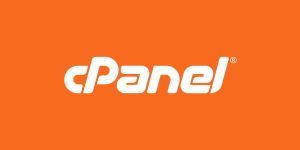 Utixo always aims to strengthen collaboration with its strategic technology partners to offer its customers the best expertise and technologies.
Utixo becomes cPanel NOC direct partner, this will allow us to have exclusive access to cPanel Ultra Priority technical support and be listed in the worldwide directory.
cPanel is the world's leading hosting control panel that provides a graphical user interface (GUI) and automation tools designed to simplify the process of hosting a Web site. It is the best, most comprehensive and most secure technical solution developed by cPanel LLC founded in 1996, a company with 26 years of experience.
Compared to many other free panel hosting solutions available on the market, it guarantees constant technological updates and productivity tools that are essential for website developers, web agencies and web hosters.
It is important to entrust your services to a solid company committed to product development and support, which has a roadmap and guarantees assistance and continuity.
Utixo implements and integrates the cPanel product with other market-leading products to deliver high-performance and productive cloud solutions.