Utixo introduces Utixo Cloud Gateway, an appliance available in several models that allows you to connect your enterprise network to the cloud quickly and easily to deploy Hybrid Cloud capabilities.
What is meant by hybrid cloud?
The hybrid cloud is a mix of private cloud, public cloud, and on-premises (on-premises) servers that offers a level of integration or orchestration between different environments.
Thehybrid cloud model is an effective way to align IT priorities with business needs. Many companies can benefit from using the hybrid cloud over other options. If the decision is between hybrid, public and private, the hybrid clearly offers the most flexibility.
The product is also extremely useful in the transition situation of companies to cloud services.
Utixo Cloud Gateway provides high security, high reliability, and ease of deployment especially when coupled with Utixo cloud services.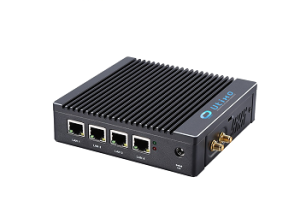 For more information, please feel free to contact us, our team will answer any questions you may have!